Self Discovery Through the Lens
See yourself & your world through fresh eyes 
Online mentoring program with Chris Allen
Self Discovery Through the Lens
Photography can help us see beyond the surface appearance of the world around us to the inner Spirit expressed in the subject or scene.
When we slow down and connect with our own emotions and reaction to what draws our attention, we can even begin to see our own Self reflected back to us in our images.
Self Discovery Through the Lens is an immersive 5-week mentoring experience exploring the magical & empowering quality of photographic image-making to enrich your photographic artistry as well as your personal & professional life.
Within this context, we cover practical topics such as photo file management, post-processing techniques, and creating a cohesive portfolio of images for a project such as a book.
Take one 5-week round, or continue with additional rounds exploring new topics, techniques & ways of seeing that enrich your artistry to advance your photography skills and enjoyment.
"A great photograph is a full expression of what one feels about what is being photographed in the deepest sense and is, thereby, a true expression of what one feels about life in its entirety." – Ansel Adams
Who will benefit from this program?
Intermediate or advanced photo enthusiasts who want to up their game artistically and technically, and connect more deeply with their inner and outer worlds
Artists in any medium who want to enrich and expand their creative work by seeing themselves and the world in fresh ways
Writers who want to explore ways that visual story telling can enrich their communication and writing style
Creating a Body of Work
The overall theme for the 5-week mentoring program is to create a body of work around your chosen theme or idea. During each weekly online group meeting, you share your progress in putting together a cohesive, theme-related group of 12-20 images (3-5 images for review each week), and receive feedback on technical and artistic elements of your images and how well they complement each other in relation to your theme.
In support of your body of work project, we cover creative artistry topics as well as file management and post processing worflows using Adobe Lightroom Classic. Chris shares various Lightroom post processing workflows, and participants can provide one photo per week for Chris to process. Each week Chris also provides inspirational images and insights from his own and other photographers' work to add depth to your own project. See detailed descriptions for each week's session in the sections below.
"One image is an idea. A body of work is a way of thinking. A collection of singular (5 star) images doesn't necessarily create a body of work. Five star images prove your competency.
A theme provides a cohesive meaning to a set of images. Themes declare your voice. Themes are what define a body of work." – John Paul Caponigro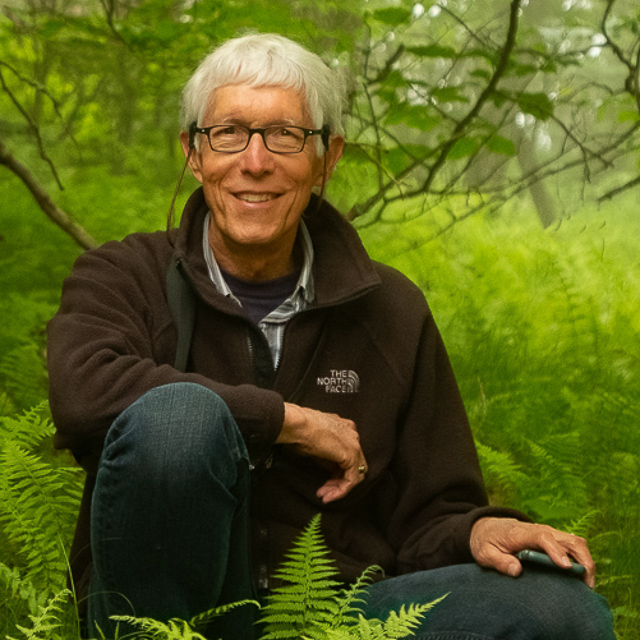 Chris Allen
Instructor
Chris graduated with a BFA degree in Photography from Rochester Institute of Technology, and photography remained a background passion through his 30-year career in sales and business development. A personal practice and teaching of meditation along with the study of human consciousness has greatly enriched his personal life, creative photography and career. In 2015 Chris founded an active 1,700 member MeetUp group in Asheville for entrepreneurs; hosting monthly guest presenters to support members in starting and growing their business. Upon retirement from his sales career in 2017, Chris and Bonnie founded Asheville Photo Tours offering guided tours and photography instruction for locals and tourists in the Asheville area.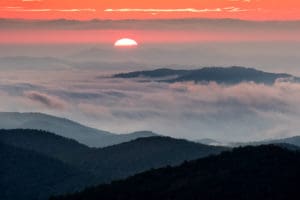 Testimonials
"I truly enjoyed the course I took with Chris. He is a thoughtful, insightful and generous guide and shared so much beautiful work with us for inspiration. Having weekly connection to share creative work and learn from each other was truly a joy. If you're considering signing up with Chris for an outing, a class, or 1:1 mentoring, jump in! You, and your work, will be better for it."

 — Erin B.

"This series has been great for me in many respects. I read more, got out more and thought more about my photos

!" — Susan S.